Upcoming Events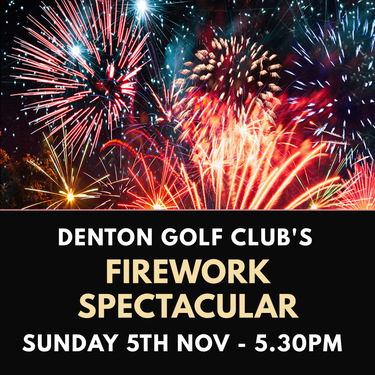 FIREWORK SPECTAULAR 2023
Denton Golf Club's Annual Firework Spectacular returns!
Sparklers at the ready! Get set for a fantastic evening jam packed with fun for the whole family.
SNEAK PEAK OF WHAT'S INCLUDED:
·        FIREWORK DISPLAYS (x2)
          Projected from an enchanted castle with lights and music.
·        OUTDOOR STAGE & ENTERTAINMENT
          DJ Host/ Singers/ Musicians/ Dancers/ Character shows & more!
·        MASCOTS with meet & greet
·        FIRE ENGINE to explore!
·         SCAVENGER HUNT & ACTIVITIES

WHAT ELSE TO EXPECT: 
·        FUNFAIR RIDES & AMUSEMENTS
·        OUTDOOR BAR & FOOD STALLS
·        FACE PAINTING
·        LIGHT UP TOYS
·        CANDY/SWEETS 
TICKETS:
General (Adults £7 / Child £5 / under 2's free) 
* includes ground floor access to indoor toilet facilities.
Premium Indoor Access (Adults £10 / Child £8 / under 2's free)
 *Indoor access ticket holders will be able to access all attractions outdoors and take seat indoors within the first floor suite with priority balcony viewing of the fireworks.
Please note that no additional indoor entertainment is provided for premium ticket holders. 

***** When booking online please ensure you either download or print your E-ticket or screenshot the QR code to gain entrance. (Email booking confirmation will not be accepted)*****
Alternatively tickets can be purchased from the Clubhouse.
PARKING:
On event days parking will be limited on site and surrounding areas so we ask that local residents arrive on foot where possible. Please consider and respect our neighbouring streets when parking. If possible park on Denton Sainsbury's car park (parking fees may apply*) and walk over the bridge on foot.  
OTHER EVENTS TO LOOK FORWARD TO...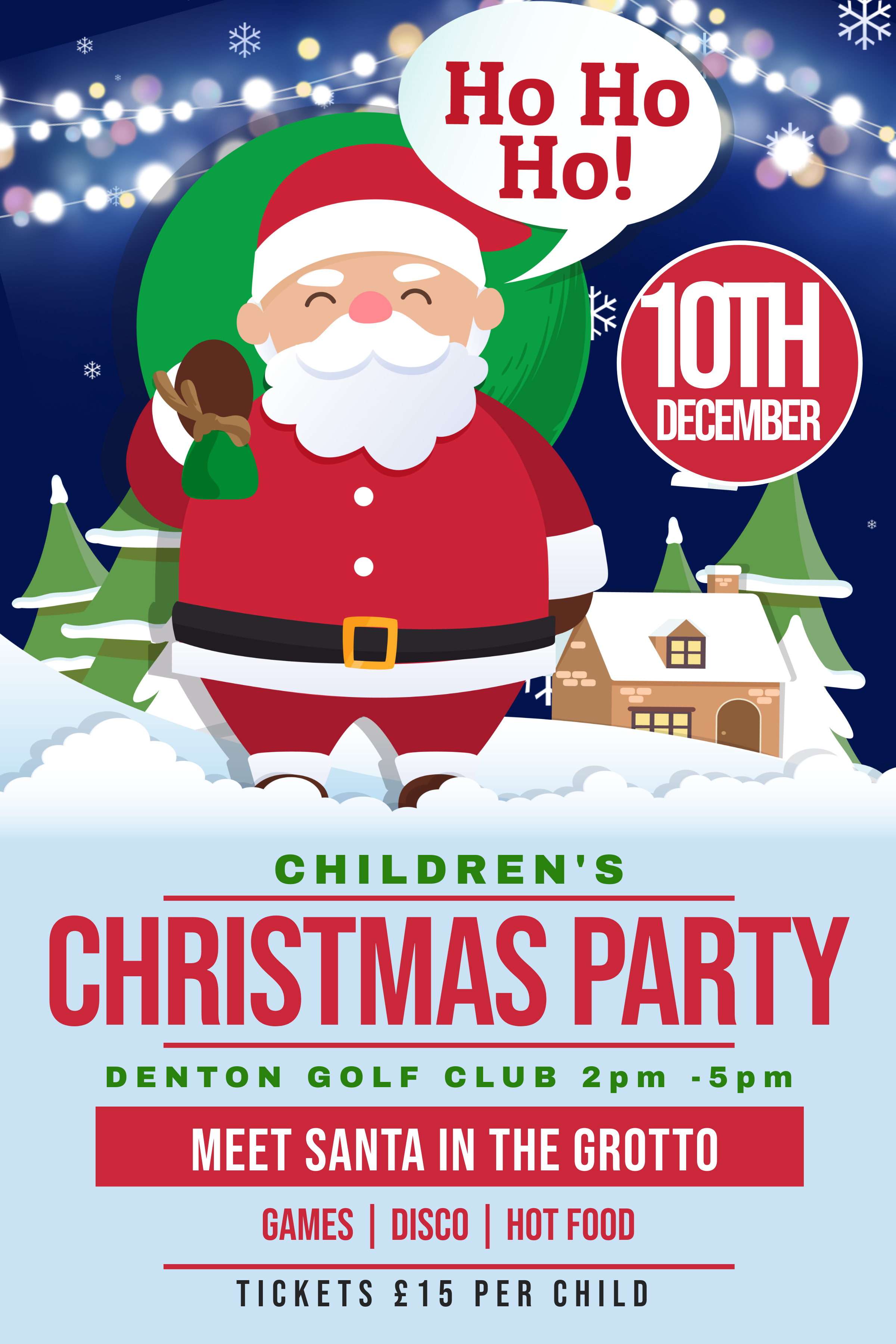 Tickets for the Children's Christmas party are available from the Clubhouse.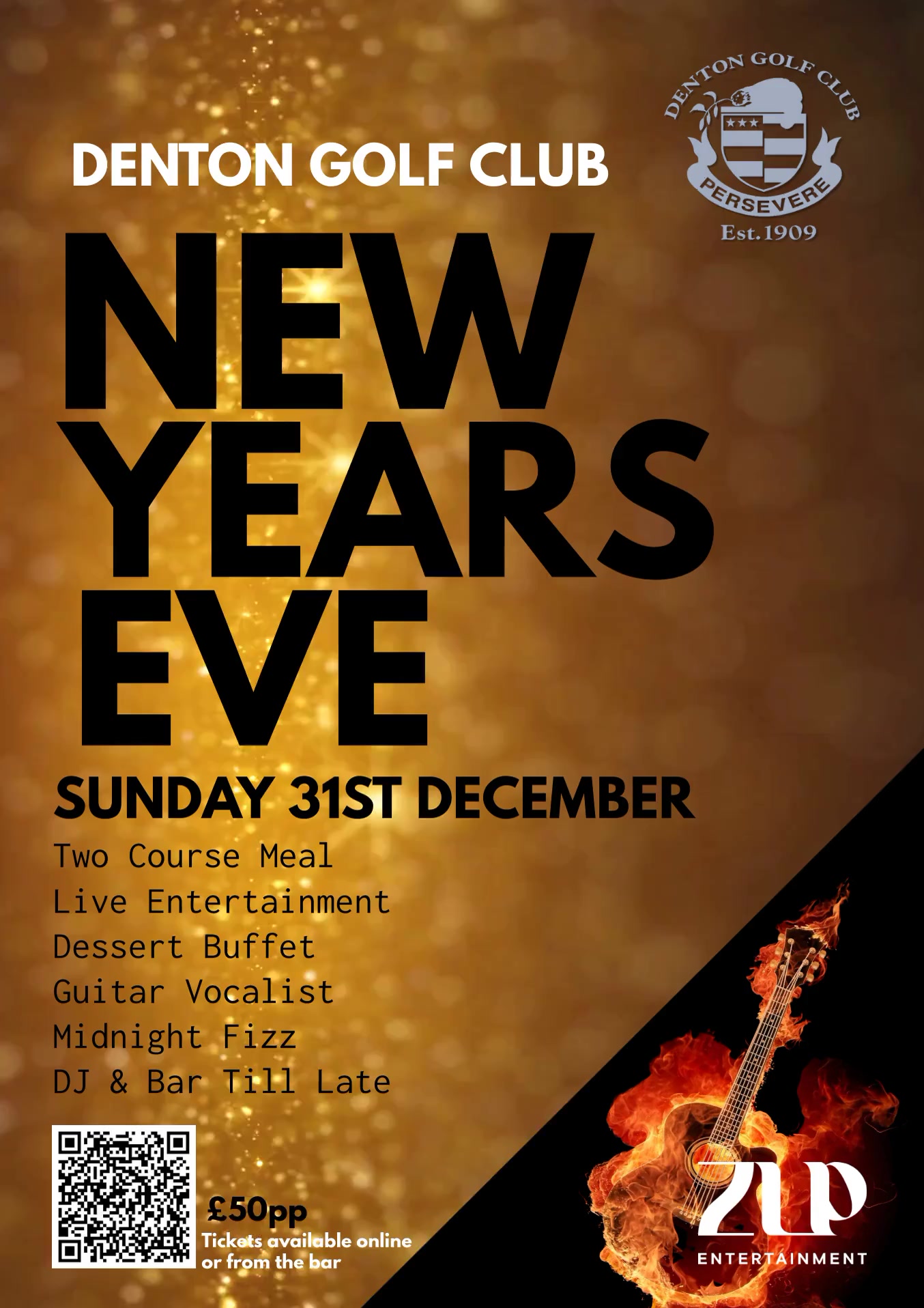 Tickets for New Year's Eve are available online;
www.ticketsource.co.uk/denton-golf-club
or from the Clubhouse.